TRANSMISSION TRAINING YARD UNIT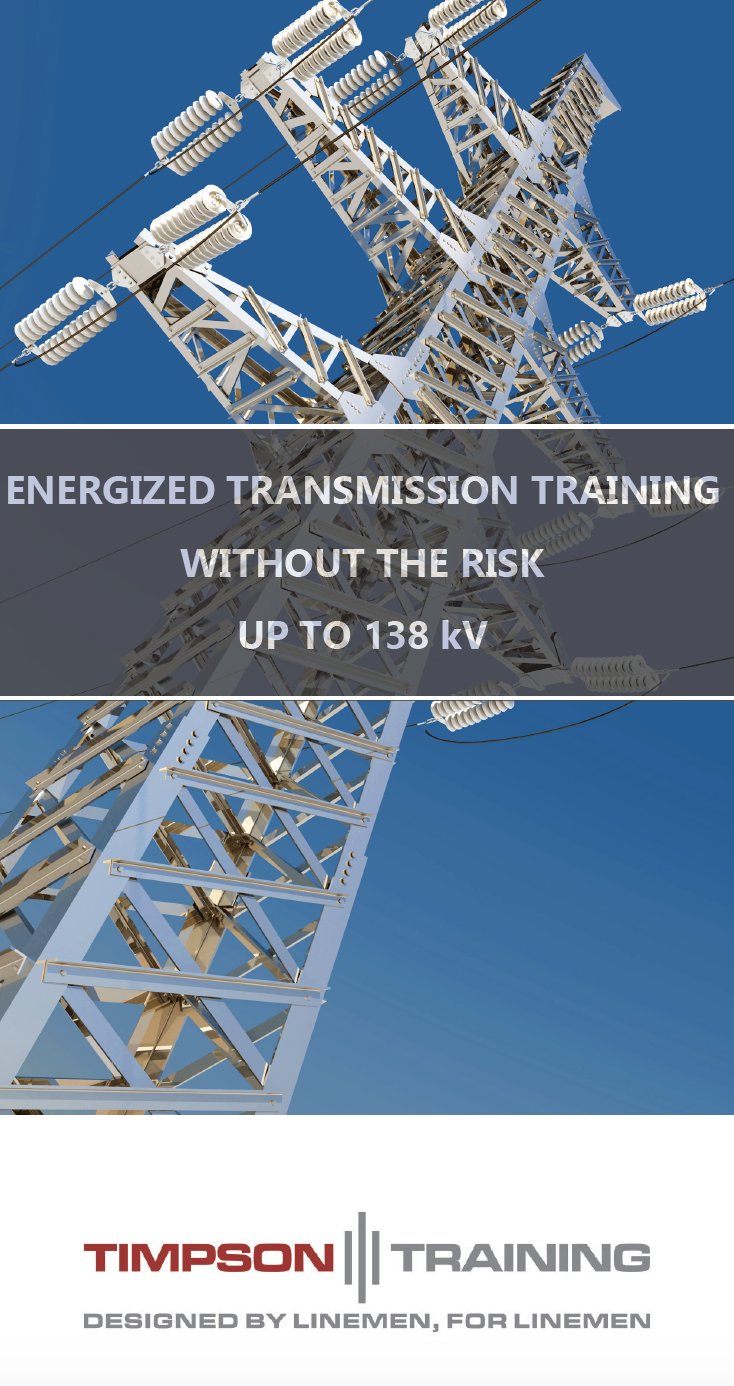 The Timpson Training Yard Panel is a state-of-the-art system that allows line workers to train using the same real-world voltage that they will see every day on the job, while at the same time eliminating the risk of arc-flash. Whether you are learning skills for the first time, or are a trainer that sees the benefits of training your crew safely with full voltage, we can customize your training yard control system, for your yard.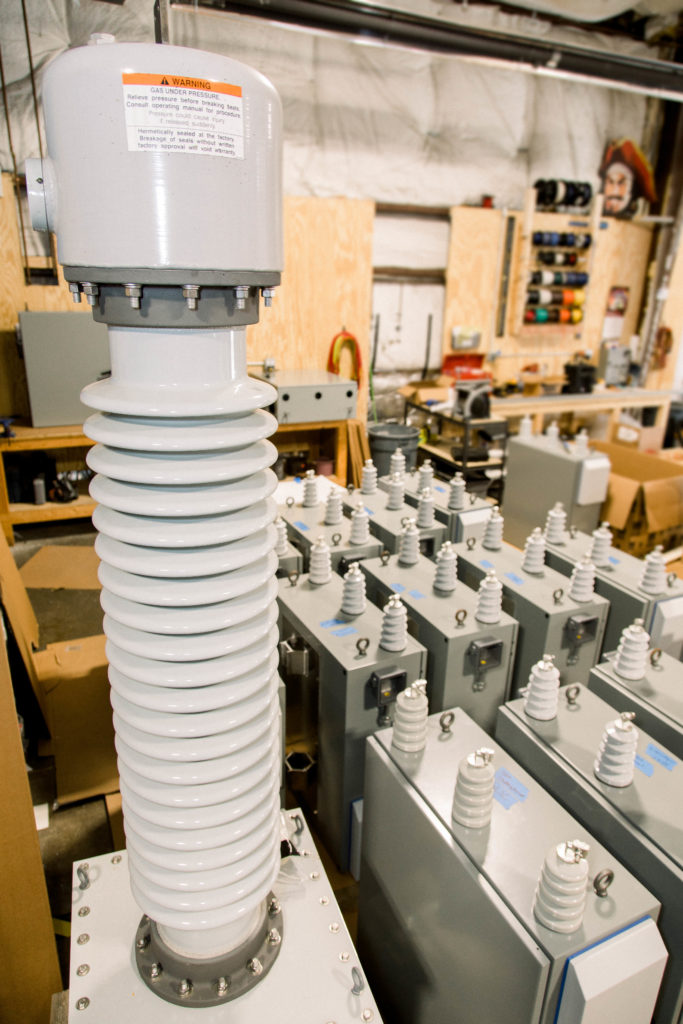 What's New?
Transmission Unit Released in 2019!
Now you can train your team on voltages up to 138kV!
Voltages include:
34kV for Hot Sticking
69kV
138kV
PROCESSOR SCAN TIMES: Average Scan Time: 1-2 ms/program cycle
SAFETY RELAY INFO: SIL 3 Release Time: t
SAFETY RATINGS:

Fail Safe I/O: SIL Level 3 (per IEC 61508)
Safety Relay (Master) SIL Level 3 (per IEC 62061)
SIL Level 3 as above

INTERNATIONAL ELECTRO-TECHNICAL COMMISSION (IEC) STANDARDS INFO:

IEC 61508 – Electrical Safety of Electrical/Electronic/Programmable safety related systems
IEC 62061 – Safety for Machinery

MISC SAFETY INFO: 00001A (10µA) Increments

Main Disconnect Handle allows (3) simultaneous Lock-Out-Tag-Out systems;
System reset and initialization requires a supervisory key;
High-Voltage Energize pushbutton is protected under a pad-lockable safety cover;
System Safe/Off pushbutton utilizes redundant normally closed contacts, one of which is Normally Closed Self-Monitoring;
E-Stop Pushbuttons utilize SIL3 redundant sets of normally closed contacts, one of which is Normally Closed Self-Monitoring;
Master Safety relay can only be reset by inserting the supervisory key and indexing the RESET selector switch to the Safety position – the controller cannot reset the safety relay via program. (The master safety relay must be reset once power is applied to the panel before operation can commence.);
Panel doors have coded magnetic door switch with SIL3 redundant N.C. contacts in line with the master safety relay;
High-Voltage is physically isolated inside control panel from low voltage.

LISTINGS UL 508A Industrial Control Panel
FAQs
Q: Will Timpson install the system in our training yard?
A: Unfortunately no, Timpson does not possess the capabilities to install our systems throughout the country and/or globally. We can however, work to answer any questions that your installation contactor may have. We also have Bulletin 2300 – Training Yard Installation Manual available for download on our website.
Q: Can Timpson provide us with info on the concrete pad/slab requirements?
A: Timpson cannot provide these requirements as local codes and soil constraints differ from location to location.
Q: What is the environmental rating of the panel?
A: All Training Yard systems are constructed to meet Nema 4 (IP66) requirements. However, some environments will require additional consideration from the Timpson engineers. For instance, extreme heat with temperatures over 104*F for more than a week at a time, and extreme cold with risk of ice build-up, must be brought to our attention prior to ordering.
Q: What is the system capable of energizing in my yard?
A: The system is capable of energizing the lines, and secondary transformers – without load. Basically, only the excitation current of transformers will be recognized at start-up and allowed to become energized. The system is only capable of outputting 30mA of total line current, as a secondary means of safety.
Q: What size concrete pad do I need to set the unit on?
A: Please refer to the "Mounting Pad" section of the Installation Manual (Bulletin 2300)
Q: Where do I bring the conduits up through the concrete pad?
A: Please refer to the "Mounting Pad" section of the Installation Manual (Bulletin 2300)